Travelling One Learns To Live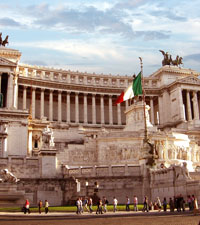 Travelling means getting in touch with a country and a people to learn their flavours, scents and habits. It is impossible to love a country and people without knowing them. What I propose to you is countries that I know well and that I carry in my heart. One of them is the country where I was born, another is the one where I started timidly moving, another one is where I studied and the last one is the country which was the setting of all my unforgettable summers.
Every client is like a guest in my house: I have to treat him and introduce him to those places I know so well and, why not, even spoil him.
The travel will enrich my guests' mind, fill their heart and never leave them, because they will see faraway places, pry into spice markets or watch a folk show where perhaps, they will not have the opportunity to go back again.
Travelling means getting a deep knowledge of the country, enjoying every part of it, to attend to concerts and plays, to taste its food, to drink its famous wines or cognacs while relaxing in the green of its country-side.
And for those who want it, travel may also be personalized for an archaeological, historical, religious purpose.
What I offer is the best services, to the least details, for the best prices, because it is my own product, designed and organized in my office or in the representative offices of the countries where I operate.
I will follow you step by step to give you an unforgettable experience which will enrich you from the cultural point of view and fill you with joy.
Have a nice trip!
Nairi Chirinian